January 18, 2017
Posted by:

ABO Capital

Category:

Press Releases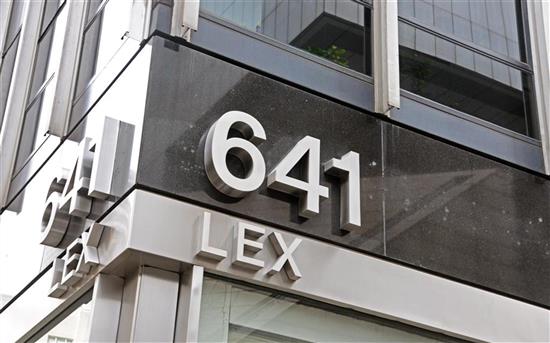 ABO Capital continues to expand with offices across the globe
New York, NY, January 18, 2017 – Zandre Campos, CEO of ABO Capital, a leading international investment firm headquartered in Angola, announced today the opening of a NYC office. The office located at 641 Lexington Avenue, will be the company's fourth office with additional locations in Luanda, Dubai and Lisbon.
"As we continue to make investments throughout the world it is important to have a presence in major global markets," said Zandre Campos, Founder and CEO of ABO Capital. "Our recent investments in the United States made it a perfect time to open an office in New York."
Recently, ABO Capital announced their investment in San Francisco-based AtlaSense, whose A.I. platform integrates organizations' disparate data sources into a central platform, and uses a self-learning neural network to provide organizations and users with new insights and New York City-based Uncharted Play, whose proprietary technology MORE (Motion-based, Off-grid, Renewable Energy) places a customizable micro-generator into any product that moves, using kinetic energy to create an off-grid source of power for mobile and IoT Devices.
The ABO Capital team will continue to expand their international investments, bringing global value back to countries throughout Africa and have plans to continue opening offices throughout the globe.
About ABO Capital
ABO Capital, formerly Angola Capital Investments, is an international investment firm that invests in companies in the healthcare, technology, energy, transportation, hospitality and real estate sectors throughout Africa. The mission of ABO Capital is to create global value for developing countries in Africa, while contributing to their economic development.
About Zandre Campos
Zandre de Campos Finda is one of the great, innovative business leaders and global entrepreneurs emerging out of Africa. Currently, he is chairman and CEO of ABO Capital, an international investment firm headquartered in Angola with holdings throughout Africa and Europe. Prior to founding ABO Capital, Mr. Campos was CEO of Nazaki Oil & Gaz S.A. He has held the positions of CEO of the mobile phone company Movicel Telecommunications and an executive in the office of the president of SONAIR, S.A., a subsidiary of Sonangol, Angola's state-owned oil company that oversees oil and gas production. He began his career as a legal advisor with Sonangol Holdings.
Mr. Campos also sits on the board of Sphera Bluoshen S.A., a subsidiary of Oshen Group and part of Sphera Global Healthcare. Sphera is committed to bringing high-quality healthcare services to nations around the globe with current activities in Angola, Morocco, and Rwanda. Sphera is dedicated to healthcare equality and accessibility. He is also a board member in Bluoshen S.A. and Boost – Communication & Strategy, S.A. and other organizations across the globe. Mr. Campos graduated from Lusiada University, Lisbon, with a degree in Law.
Mr. Campos has dedicated his career to helping advance Angola and other developing nations. His work makes him one of the most socially forward and conscientious business leaders of our time. Through his entrepreneurial spirit and diverse business portfolio that is ever-expanding, Mr. Campos is creating thousands of new job opportunities and building stronger communities.